Viega system solutions for inflammable media
When it comes to fuels, safety is essential. Not just an option.
Maximum security in the entire pipeline network
Challenges in industrial applications
Fuels, oil, fuel gases and other inflammable media demand not only the utmost care when it comes to handling, but also maximum safety throughout the entire pipeline network. Metal Viega piping systems ensure exactly that. From extensively tested sealing elements in individual connectors to suitable material quality and reliably sealing press connecting technology, Viega provides every solution for handling inflammable media.
Your partner for industrial applications
As a global market leader in the installation industry, we see it as our duty to respond to the questions of tomorrow by developing innovative solutions. As we do this, we also benefit from the experience of over 120 years of company success. We're creating a partnership on an equal footing and together with you we are installing the lifelines for the industry buildings of tomorrow.
Viega advantages

Focus on industrial customers

Globally accessible resources

Partnership on an equal footing

120 years of solutions expertise

Viega press systems: up to 80% faster        

Superior technology pro time savings and anti production downtimes


In industrial systems engineering, safe, fast and easy-to-use processes are favourable to ensure that production can be ramped up as quickly as possible. However, many pipelines are still installed using conventional connecting techniques, such as welding. And this is still the case despite the fact that cold-press technology from Viega offers numerous advantages – it is cleaner, more efficient and safer in every respect. It also minimises the challenges posed by shortages of skilled workers and production downtimes.
Solutions for inflammable media
Highest material quality and reliable press technology
Whether in the refinery or at the gas station: safety is the top priority when dealing with fuels. Viega press connectors make safe transport for inflammable media possible.

Planning and operational safety for the environment and profit margins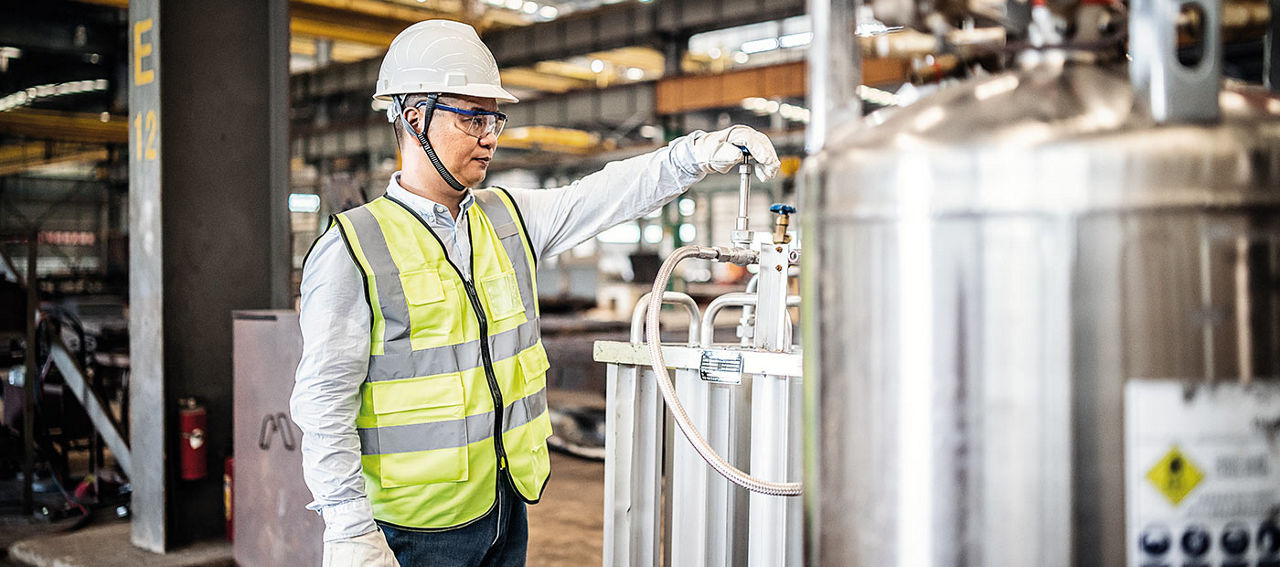 Refinery and petrol station operators expect a leakproof and reliable piping system that is capable of transporting and distributing inflammable media with the utmost safety, so that any environmental pollution is effectively avoided. Metal press connector and piping systems from Viega are certified for use with heating oil and diesel fuels as well as fuel gases and they meet the above requirements. The systems offer both quick installation and high levels of operational safety. Complete leak tightness to natural and liquid gas increases reliability and reduces potential maintenance costs.
Viega Megapress G: safety without welding
With numerous components suitable for industrial use, Megapress G, in pipe dimensions from ½ to 2 inches, covers a broad range of installation options. The system is approved for heating oil and diesel fuels (DIBt-approved) as well as natural and liquid gases according to DVGW Worksheet G 260, and for installations according to DVGW-TRGI 2018 and DVFG TRF 2012. Viega Megapress G has also been tested for HTR (higher thermal resistance) and approved up to a maximum operating pressure of 0.5 MPa (MOP 5). This is the case regardless of whether pipes of threaded or boiler pipe quality are used for installation or whether the pipe is seamless, welded, black or galvanised. Pipes meeting EN 10255, EN 10220/10216-1 and EN 10220/10217-1 can be pressed using Megapress G without the need for high-risk welding work.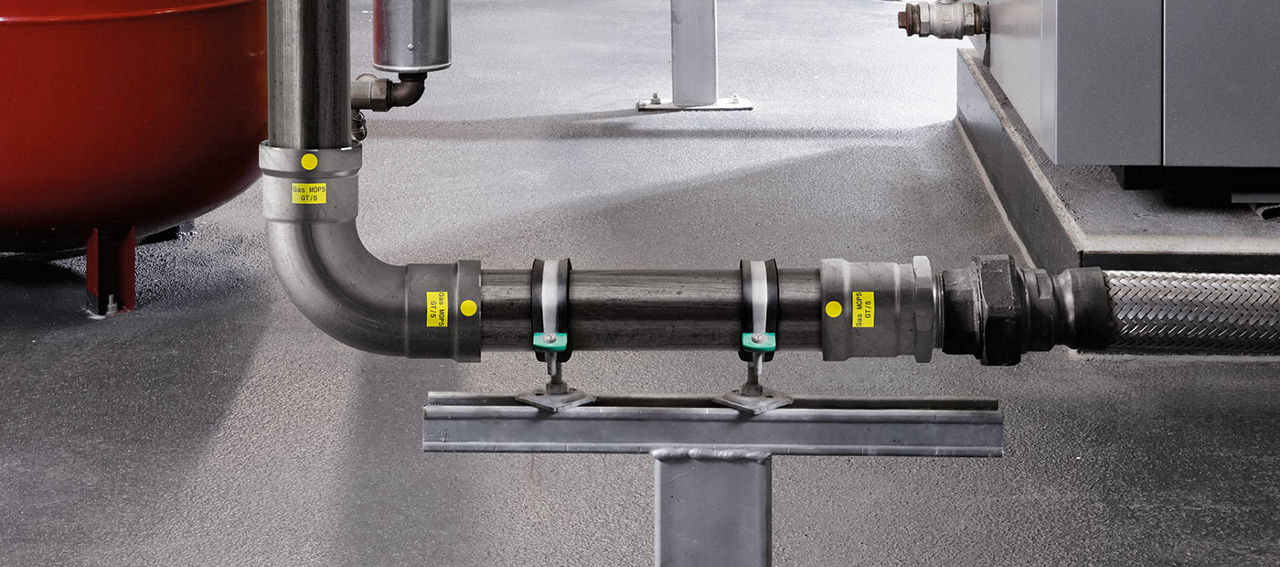 Also first choice: Viega Sanpress Inox G and Profipress G
The two Viega press connector systems Sanpress Inox G and Profipress G are also ideally suited for use with inflammable media. Like the Sanpress Inox G piping system, in combination with copper pipes pursuant to EN 1057, the Profipress G piping system also has DIBt approval for heating oil and diesel fuels. This means that both systems are ideal for transporting inflammable media.
List of media

Viega press connection technology with the diverse systems and areas of use has proven its value in various installations over many years of application.
Viega industrial brochure

The requirements for media-carrying piping systems in industry have increased continuously over the course of time. You can find all requirements and applications at a glance in our brochure.