Viega South East Asia Pte Ltd was incorporated in Singapore on 1st October 2013 and has been actively in promoting Viega range of products into South East Asia region.
We have established a network of distributors and retailers that share one common objective of providing the best quality from Germany. Our active markets are in Singapore, Malaysia, Indonesia, Vietnam, Thailand, and the Philippines.
We see ourselves as "installing lifelines for the building of tomorrow", especially in the fast development of this region. Beyond just a tagline, we are active in engaging and providing intelligent solutions for the key decision-makers of the building industry. We see it as our duty to maintain and further develop drinking water hygiene, energy efficiency, comfort and safety in buildings.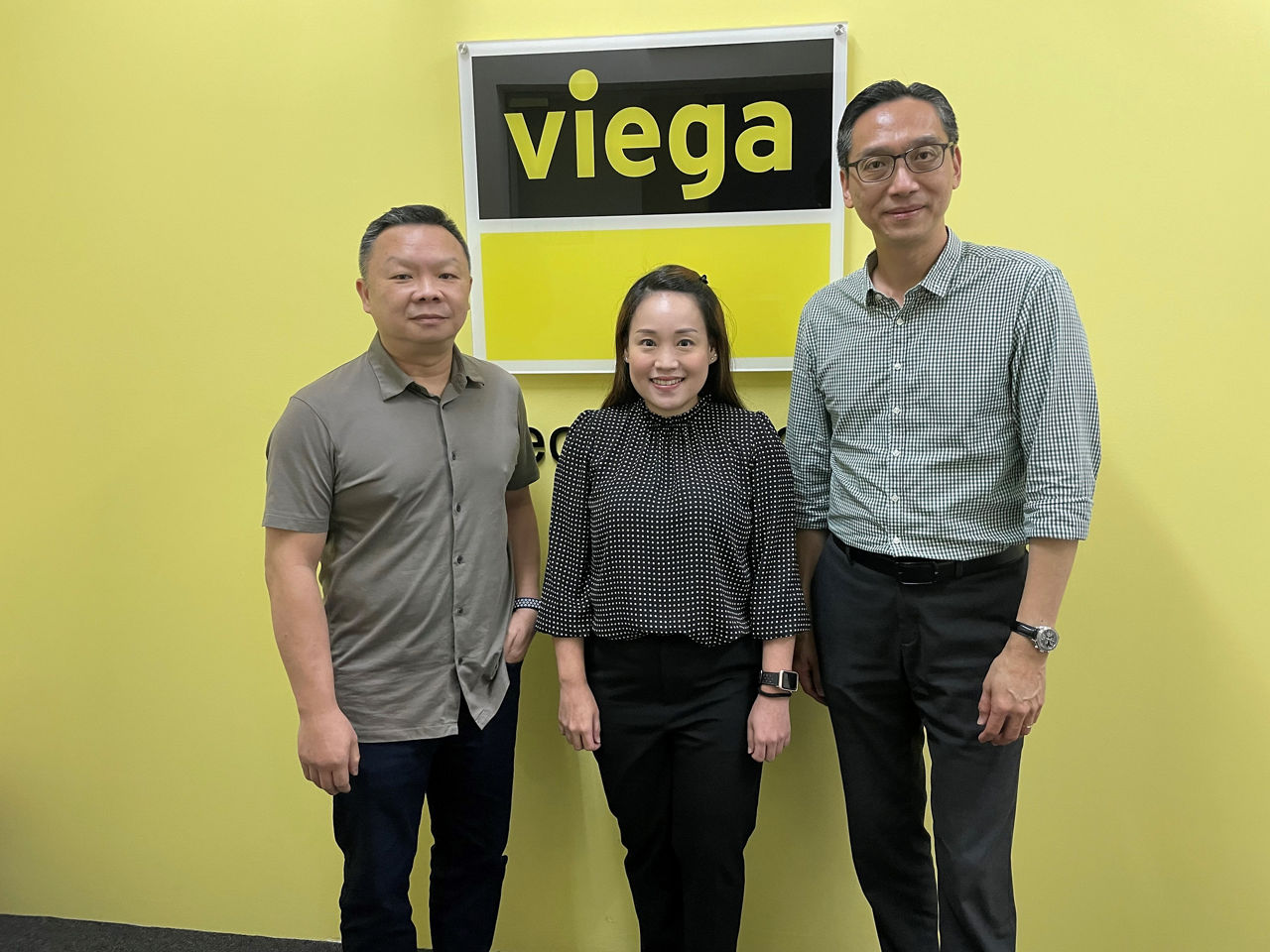 As a trained civil & structural engineer, Howard has extensive experience in building sites around South East Asia. With this, he understands the angst and problems that a typical project cycle brings. Such experience has come in useful in his past 20 years in providing solutions that overcome technical problems; increase productivity and with high esthetical value.
Howard Tan (Regional Manager South East Asia), Viega South East Asia Pte Ltd

Clear focus and dedication are the traits that Connie has exhibited in her 22 years of experience in piping products. She aims to support the growth and success of her customers. Even if the customer's needs are something out of the norm, she would avail herself to answer the call.
Connie Ho (Planning Consultant South East Asia), Viega South East Asia Pte Ltd

A seasoned professional in the building material industry, over 25 years of garnering much practical experience in the building industry. Albert cares deeply about the needs of customers and seeks to provide the best consultation for the right selection of products and technical solutions.
Albert Koong (Planning Consultant South East Asia), Viega South East Asia Pte Ltd