Viega system solutions for compressed air
Withstand any pressure. Even extreme time pressure.
Compressed air keeps production going
Challenges in industrial applications
Compressed air is irreplaceable on virtually every production line. Whether machines are being moved, products sorted, or packaging processed – a reliable and residuefree supply of clean compressed air is needed to keep production going at all times. Viega press connector and piping systems are safe and developed for maximum freedom from leaks. They really come into their own here – especially in terms of economy.
Your partner for industrial applications
As a global market leader in the installation industry, we see it as our duty to respond to the questions of tomorrow by developing innovative solutions. As we do this, we also benefit from the experience of over 120 years of company success. We're creating a partnership on an equal footing and together with you we are installing the lifelines for the industry buildings of tomorrow.
Viega advantages

Focus on industrial customers

Globally accessible resources

Partnership on an equal footing

120 years of solutions expertise

Viega press systems: up to 80% faster        

Superior technology pro time savings and anti production downtimes


In industrial systems engineering, safe, fast and easy-to-use processes are favourable to ensure that production can be ramped up as quickly as possible. However, many pipelines are still installed using conventional connecting techniques, such as welding. And this is still the case despite the fact that cold-press technology from Viega offers numerous advantages – it is cleaner, more efficient and safer in every respect. It also minimises the challenges posed by shortages of skilled workers and production downtimes.
Solutions for compressed air
For the residue-free supply of clean compressed air
Proven thousands of times in compressed air systems: Viega Easytop system fittings. 
Compressed air is essential in industry
Compressed air has many uses in industrial applications. For example, in transport and conveying systems, for driving pneumatic drives, in control and regulation activities or for ejecting workpieces out of production moulds, as well as spraying and blowing off. But compressed air is also absolutely essential for remote-controlled valves and slide valves in process circuits, for cutting and welding devices, case packers and palletisers, and labelling machines.
Not hot air – quality is king here
The reliable supply of compressed air requires the utmost care and attention in every industry. The quality of the piping system is crucial for the trouble-free and effective use of compressed air. Not only does it need to help ensure that no impurities such as dust, oil or moisture impair the required compressed air qualities according to ISO 8573-1, but it also needs to minimise leaks, which can result in considerable economic losses.
Leaks tear profitability to shreds
From faulty compressor control to poor maintenance concepts – there are many different reasons for efficiency losses within compressed air systems. However, the greatest challenge in compressed air supply is always the same, namely pervasive and invisible leaks, which people often try to compensate for by "simply" raising the operating pressure throughout the network. In the long term, this is an extremely expensive and hugely inefficient approach.
Metal Viega press connector systems are always the first choice
With Viega press connector and piping systems, leaks are prevented from the very outset thanks to press connections that have been tried and tested a million times over, high-quality and durable materials, from gunmetal to copper and stainless steel and, last but not least, thanks to the reliable SC-Contur leakpath. The various Viega press connector systems with different materials and sealing elements are suitable for numerous purity classes in accordance with ISO 8573-1. This enables Viega to provide the highest possible degree of flexibility. More precise specifications can be taken care of at the Viega Service Center.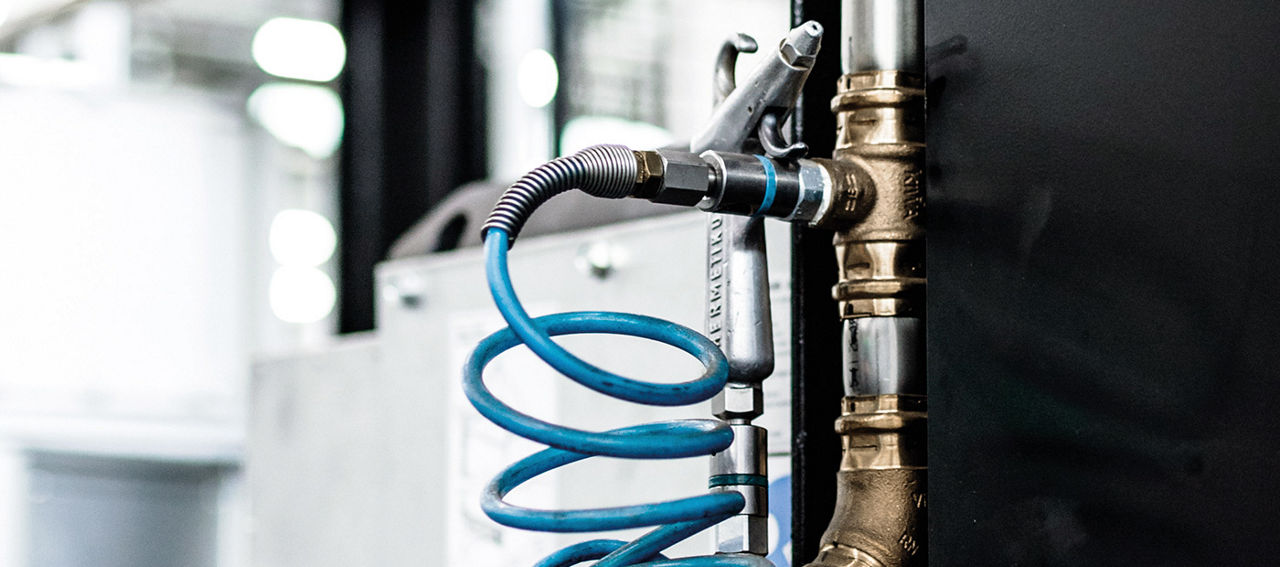 Materials for compressed air installations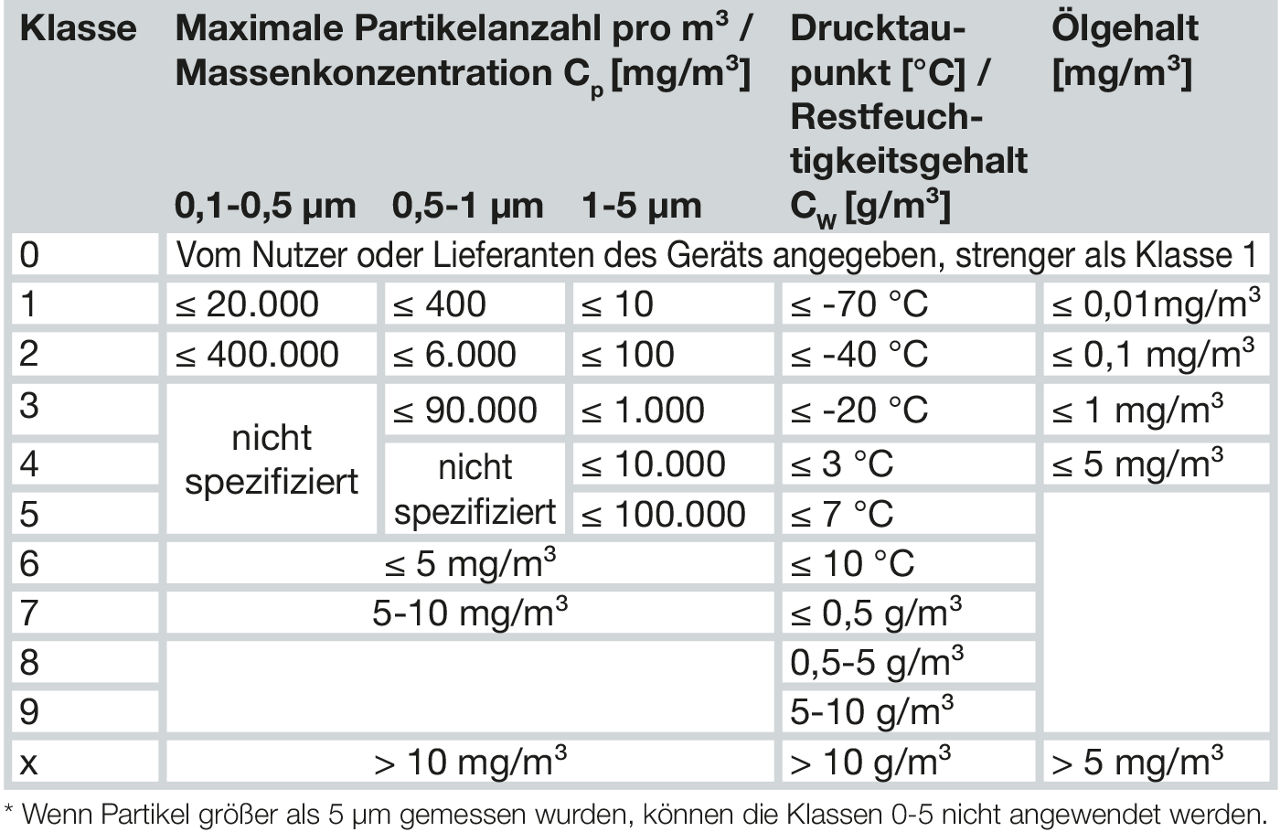 Pipes and press connectors - transported media
Individually adjustable and replaceable: sealing elements for compressed air  
EPDM is the sealing element used as standard and is suitable for almost every compressed air application. 
FKM sealing elements can be used for oily compressed air.
List of media

Viega press connection technology with the diverse systems and areas of use has proven its value in various installations over many years of application.
Viega industrial brochure

The requirements for media-carrying piping systems in industry have increased continuously over the course of time. You can find all requirements and applications at a glance in our brochure.