More than just a tool: the new Viega Pressgun generation

Imagine being able to work not only longer and more effectively, but also even more flexibly and safely from one day to the next. With the new generation of our Viega Pressgun this is now possible. The new pressing machines support you in many situations during your daily work routine and provide relief thanks to innovative features. Discover all the benefits and see for yourself that our new Pressguns are more than just a tool.
Improved ergonomic shape
Easier handling for fatigue-free pressing: All new generation models have an impressively light and compact design. The Picco 6 Plus in particular acts like a natural extension of your arm.
More pressings
Thanks to the latest battery cell technology, up to 20 percent more pressings are possible with the Viega Pressgun 6 Plus compared to the previous generation.

More control
The smart Pressguns 6 Plus and Picco 6 Plus have an LED display that always shows you the current operating status in colour. Futhermore, it indicates whether the device is connected to the mobile app and wht the current battery charge level is.
Better lighting
Both the Pressgun 6 Plus and the Pressgun Picco 6 Plus have LED lights that allow you to create optimal working conditions even in dark pressing areas.
More safety
You can reduce tooling costs and the usage level by automatically locking your Pressgun - for example when a certain counter reading, date or time is reached. Or when the Pressgun is outside the location range.
More service comfort
If maintenance e.g. of the Pressgun 6 Plus is necessary, you will be notified via an LED display and the Viega Tool Services Lite app. The automatic safety shutdown is triggered after 42,000 pressings.

Viega's Pressgun 6 Plus feels very good in the hand. The slimmer head makes it much easier and faster for me to reach the pressing points.
Patrick Peters (Technician of new constructions), Haaß GmbH & Co. KG
Smart tools for more intelligent and convenient pressing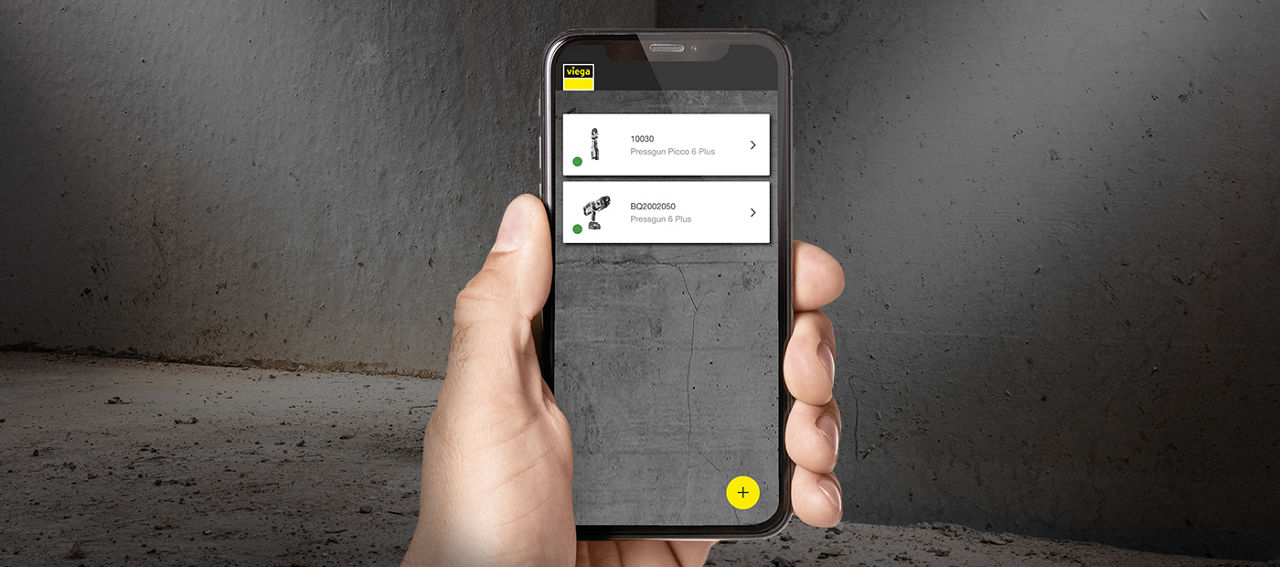 Manage and control your Pressgun via App
The practical Viega Tool Services Lite app is available for the Pressgun 6 Plus as well as the Pressgun Picco 6 Plus, which allows you to adjust the driving mode of the tool and make further settings. You can find the free app in the Apple App Store as well as in the Google Play Store and, after a short registration, you can start directly with the maintenance of your Pressguns.
Our further Pressguns: powerful, effective, reliable
You got questions? We have the answers.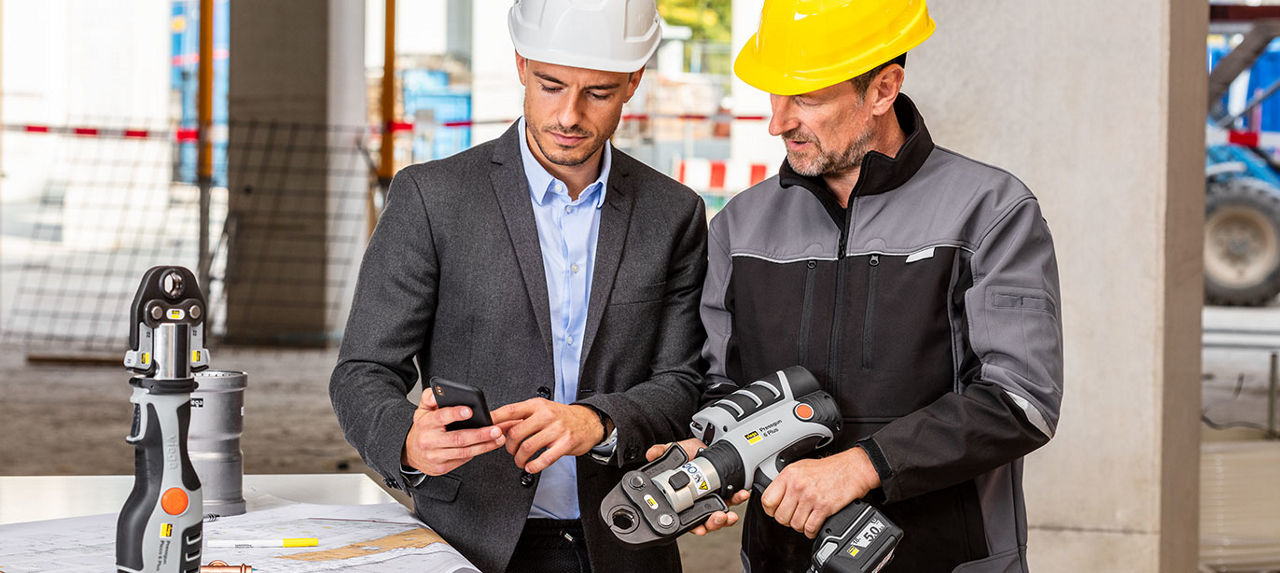 You are convinced or still unsure? Or you wish to get individual advice? Get in touch with us! We look forward to your inquiry and to clarifying your questions about the new Pressgun generation. And if you wish, we will arange a test model for you. Whatever request you have, please tell us via the contact form. It will put you directly in touch with our Technical Consultants.
You already own one of our pressing tools and need help with a specific challenge? We provide on overview of our service partners who will be happy to help you.

You service partners
You will find more helpful information here: